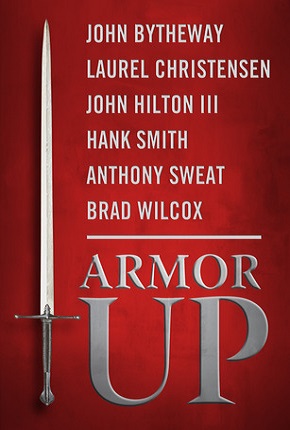 "Take upon you my whole armor that ye may be able to withstand the evil day, having done all, that ye may be able to stand."–D&C 27:15
These words are as true today as they were back in 1830 when Joseph Smith received them in revelation–almost more so as today's youth face the growing challenges of our society. But now in this compact yet powerful book, today's most beloved youth speakers explain how wearing that spiritual armor can not only help youth face those difficult challenges in life, but also conquer them.
CONTENTS:
"Girt About with Truth" by Brad Wilcox
"A Bulletproof Breastplate" by John Hilton III
"Put on Your Gospel Shoes" by Anthony Sweat
"Shields Up!" by John Bytheway
"Buckle On Your Helmet" by Hank Smith
"Your Spiritual Sword" by Laurel Christensen
Filled with quotable quotes and video QR codes, this is the perfect book for those who want to line up on the Lord's side and Armor Up!
DISCLAIMER:
Pricing is determined by distributors and may fluctuate. Products might be on sale at certain websites. Please check all of the sources on this page for specific pricing. All refund requests are handled by the distributor. When you click away from our site, you will be bound by the Privacy Policies of the specific website that you visit. We are not responsible for any consequence as a result of clicking to other websites.