Build Your House Upon a Rock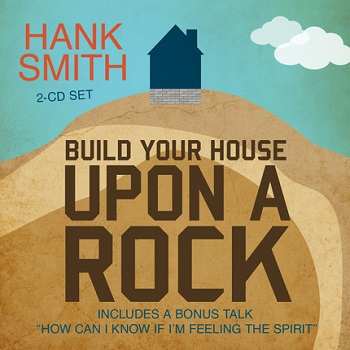 Build Your House Upon a Rock
Hank Smith loves the youth of the Church, and it's easy to see why they love him in return. Hank has a unique ability to connect with youth, to make them laugh, to help them feel the Spirit, and to want to do better in life.
In Build Your House Upon a Rock, Hank encourages youth to look at their foundations–those things they do that are part of their private or unseen life. He shares with them specific things they can do to learn self-mastery, to overcome temptations, and to live the standards found in For the Strength of Youth.
Using the example of the new Provo City Center Temple, he gives youth hope that they can overcome any challenges as they examine their own foundations and turn to the Savior. This extended-length talk delivers a life-changing message that both youth and their parents will treasure.
Also included in this 2-CD set is a bonus talk, "How Can I Know If I Am Feeling the Spirit?"
DISCLAIMER:
Pricing is determined by distributors and may fluctuate. Products might be on sale at certain websites. Please check all of the sources on this page for specific pricing. All refund requests are handled by the distributor. When you click away from our site, you will be bound by the Privacy Policies of the specific website that you visit. We are not responsible for any consequence as a result of clicking to other websites.