Fighting For and Not With Your Family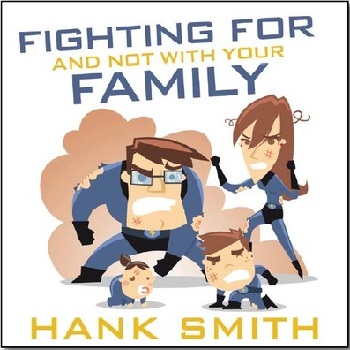 Fighting For And Not With Your Family
We all want to be part of a forever family, right? But why do we seem to be on our worst behavior when we're with our family? Why do we seem to get along with everyone besides our family? What can we do to really want to spend eternity with our family? Hank can help!
In this entertaining and enlightening talk by everyone's favorite youth speaker, Hank Smith tackles the problem of family unity and talks about what we can do to get that love at home we all sing about but sometimes miss in all the chaos of arguing, sibling rivalries, and good old-fashioned grumpiness.
Using stories, examples from the scriptures, and plenty of his trademark humor, Hank gives practical solutions to an age-old problem. (Too bad Hank wasn't around when Nephi and his brothers weren't getting along!) Isn't it time we start fighting for instead of with our family?!
DISCLAIMER:
Pricing is determined by distributors and may fluctuate. Products might be on sale at certain websites. Please check all of the sources on this page for specific pricing. All refund requests are handled by the distributor. When you click away from our site, you will be bound by the Privacy Policies of the specific website that you visit. We are not responsible for any consequence as a result of clicking to other websites.