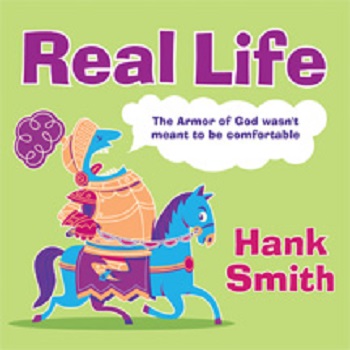 Sometimes, life doesn't go exactly as planned. The fact is, in spite of our best efforts, real life can be tough and living the gospel can be difficult. In this inspiring and entertaining talk from popular speaker Hank Smith, we are reminded that life has its challenges, but eternal life has its rewards.
Brother Smith likes Paul's analogy of putting on the whole armor of God because armor isn't designed for comfort. "We wear the armor of God," says Brother Smith, "not the 'sweats of heaven.' We don't put on the 'hoodie of happiness,' we put on the breastplate of righteousness. It's not the 'beanie of benevolence,' it's the helmet of salvation. Remember, the armor of God isn't meant to be comfortable or convenient, it's meant to protect us."
Using enlightening stories and impactful scriptures, Brother Smith teaches us how we can be sure we are on the Lord's team and following His path. He reminds us that there is great power in truly living the gospel in real life.
DISCLAIMER:
Pricing is determined by distributors and may fluctuate. Products might be on sale at certain websites. Please check all of the sources on this page for specific pricing. All refund requests are handled by the distributor. When you click away from our site, you will be bound by the Privacy Policies of the specific website that you visit. We are not responsible for any consequence as a result of clicking to other websites.