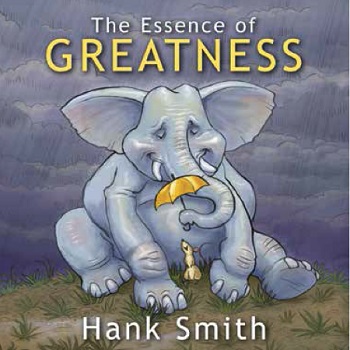 How can we go from being just good to being great? In his latest talk, author and speaker Hank Smith answers this question. He quotes Elder Joseph B. Wirthlin, who said, "Kindness is the essence of greatness… Who can tell that far-reaching impact we can have if we are only kind?" With his engaging stories, trademark humor, and illuminating quotes from the Brethren, Hank Smith teaches how simple kindness can change who we are and how we bless those around us. He says, "If you are building others, you are building the kingdom of God. It's as quick as turning to the person next to you and giving them a genuine compliment."
Hank asks why it is that we are kind to our friends and even to strangers but are often unkind to our own family members. Encouraging us to be kind to ourselves, he quotes President Dieter F. Uchtdorf, who said, "[You must] learn to see yourself as [your] Heavenly Father see you–as his precious daughter or son with divine potential" and, "You are endlessly compassionate and patient with the weaknesses of others. Please remember also to be compassionate and patient with yourself." Hank says that kindness is a key to happiness and will take us from goodness to greatness.
DISCLAIMER:
Pricing is determined by distributors and may fluctuate. Products might be on sale at certain websites. Please check all of the sources on this page for specific pricing. All refund requests are handled by the distributor. When you click away from our site, you will be bound by the Privacy Policies of the specific website that you visit. We are not responsible for any consequence as a result of clicking to other websites.