The Hank Smith Collection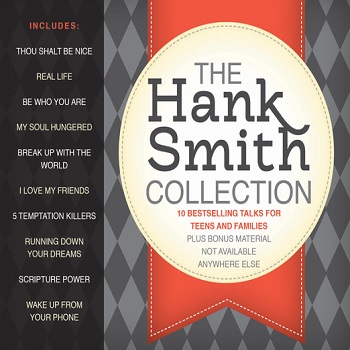 The Hank Smith Collection: 10 Bestselling Talks
Hank Smith has been a full-time religious educator for the Church for twelve years, teaching seminary and in the Religion Department at BYU. Hank is a favorite speaker with Especially for Youth, BYU Education Week, and Time Out for Women.
With his trademark sense of humor and his captivating stories and examples, Hank makes it fun to learn gospel principles and strengthen personal testimonies. This exclusive collection contains ten of his best-loved talks in one convenient package. It also includes bonus material not available anywhere else. Talks include:
TALKS INCLUDE:
Thou Shalt Be Nice
Real Life
Be Who You Are
My Soul Hungered
Break Up with the World
I Love My Friends
5 Temptation Killers
Running Down Your Dreams
Scripture Power
Wake Up from Your Phone
DISCLAIMER:
Pricing is determined by distributors and may fluctuate. Products might be on sale at certain websites. Please check all of the sources on this page for specific pricing. All refund requests are handled by the distributor. When you click away from our site, you will be bound by the Privacy Policies of the specific website that you visit. We are not responsible for any consequence as a result of clicking to other websites.