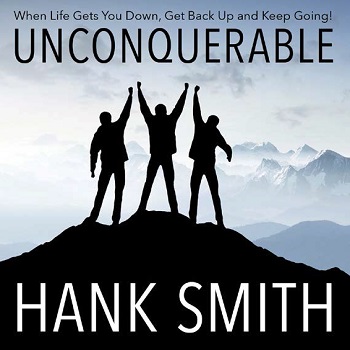 Hank Smith says we all face challenges: "If you don't have difficult circumstances in your life, you just haven't lived long enough." In this inspiring new talk, Hank relates three stories–one from history, one from the scriptures, and one from the present–of individuals who have "unconquerable spirits," people who have experienced extreme difficulties in their lives but have still managed to overcome.
The first story is of Earnest Shackleton, a British explorer who wanted to be the first man to lead a dogsled team across Antarctica. When their ship, Endurance, became caught in an ice pack and was slowly crushed by the shifting ice, the expedition faced tremendous hardships and almost certain death. Shackleton's daring and near impossible plan to save his men is seen today as one of the most incredible survival stories of all time.
In the second story, Hank shares valuable insights from the example of Joseph of Egypt, who used adversity to ultimately bless his life as well as his family. Hank's third story is about his good friend Meg Johnson, who was paralyzed after falling off a cliff in southern Utah but has shown what can happen when you don't let the difficulties of life define who you are or what you can accomplish. Unconquerable will inspire you to do your best no matter what life throws at you.
DISCLAIMER:
Pricing is determined by distributors and may fluctuate. Products might be on sale at certain websites. Please check all of the sources on this page for specific pricing. All refund requests are handled by the distributor. When you click away from our site, you will be bound by the Privacy Policies of the specific website that you visit. We are not responsible for any consequence as a result of clicking to other websites.